Featured DVD's archive
This DVD Movies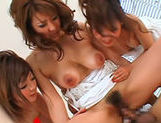 #
Featured model : Yuuko Sakurai
Lovely and horny, these three asian models are having some fun with their photographer. They have been working all day and noe=w it is time for some group fun! He has been their photo guy since they started modeling. He likes to come to the club with all three girls just to brag about them. What he doesnt know is while he was taking pictures, those sneaky gals had a camera rolling and they will...
88%
Movie size : 539 Mb
Movie length : 36:25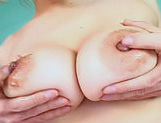 #
Featured model : Yuuko Sakurai
Yuuko Pretty Asian doll is the gal pal of the hotel owner. He is always taking her all over on trips and buying her cute lingerie when he has to go out of town alone. She stays at the hotel and works as a hostess when she is bored with hangng around the house. Her favorite time is when he comes home and they have hot sex! She gets it all on tape and photos and saves it for a rainy day when she...
86%
Movie size : 267 Mb
Movie length : 18:00
#
Featured model : Yuuko Sakurai
Yuuka and Nao are two lovely Asian dolls who like to party together. And share one guy. They are trouble makers for sure and enjoy cock a lot. They also don´t mind each other when they are together. The girls have the reputation for being very energetic and tiring out which ever guy they are with at night. Nao also has all the photos and videos on her website for anyone who wants to check...
77%
Movie size : 257 Mb
Movie length : 17:21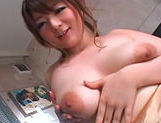 #
Featured model : Kurumi Makino
Kurumi is a lovely big boobed Asian babe. She enjoys going out on fancy dress dates with her guy friends. She is a little sneak though and likes to carry a camera for all her adventures. She enjoys going out to the party places and drinking and the loud music and dancing. She usually will spend the night in the hotel with her guy rather than go home , it is a treat to her not to be at home for...
Kurumi Makino Adorable Asian model shows off her big firm boobs
81%
Movie size : 296 Mb
Movie length : 19:59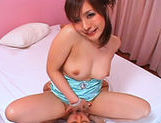 #
Featured model : Nao Ayukawa
Naughty Nao is a lovely Asian waitress from the little coffee shop in the mall. She is a lovely babe with nioce tits and a tight ass. The guys there all enjoy her company when she is working and they enjoy looking at her when she is running around the tables. She dates a couple pf the younger guys and they go out to the clubs at night before she takes them home for some extra fun. She likes her...
72%
Movie size : 420 Mb
Movie length : 28:21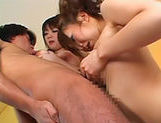 #
Featured model : Yuuko Sakurai
The two hot Asian models are having a little fun on vacation. They work hard all week and now have some time off to play. They have a mutual friend who enjoys getting the two of them together for some hot sexy fun whenever the chance comes up. They make videos and photos for his website. They enjoy showing off their big boobs while they are playing with his cock and giving him a blow job, and...
Yuuko Sakura, Kurumi Makino Asian models have lovely big boobs to show off
80%
Movie size : 252 Mb
Movie length : 17:01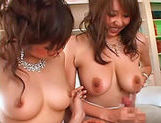 #
Featured model : Yuuko Sakurai
This lovely Asian threesome enjoy having some hot fun with one guy. They are horny and wnjoy getting together and having some hot sex with any one guy they can find who is brave enough to go with them! The three gals work in the casino as hostesses and they have a good selection of guys who think they can stand three girls at once! You would be surprised at how many guys they go through on...
Yuuko Sakura, Nao Nyukawa, and Kurumi Makino Asian models enjoy fun sex
79%
Movie size : 506 Mb
Movie length : 34:08
Our DVD's Archive