Featured DVD's archive
Parade Vol 48 Real Roshutsu
This DVD Movies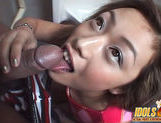 #
Featured model : Saori Konno
I was pleasantly surprised when on a flight to another city recently. I had to use the bathroom so I got up from my seat and went to the rear of the plane so I could enter. I opened the door and there was this cute hostess asking me if she could help me wth anything. I looked at her big tits and asked if she wanted to hold it for me, which she did. When I was through she wiped it off and...
79%
Movie size : 34 Mb
Movie length : 4:34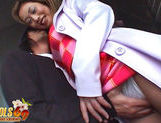 #
Featured model : Saori Konno
Walkng down the street I came upon this unusual sight of this hot looking asian chick standing on a hallway. She had an odd look on her face and was partially bent forward. Curious to see why she was in ths position, I went back to the doorway and watched for a few minutes. She had someone behind her with her coat and dress up on her back as they were plowing into her ass right there in...
74%
Movie size : 265 Mb
Movie length : 24:46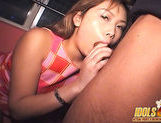 #
Featured model : Saori Konno
Running errands around town yesterday I stopped at a little stand by the side of the road. It sold fresh vegetables and I wanted something different, so I went over to see what they had. It looked deserted but everything was there in baskets to look at. There was a sign that said ring bell for service, so I did. No one showed so I went lookng around back and saw the chick who ran the stand...
89%
Movie size : 54 Mb
Movie length : 6:17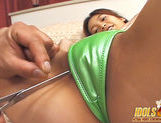 #
Featured model : Yuna Anzai
I caught the preview of a new movie coming out at the adult store the other day. It wasn??t too bad, the chick in it was well built and had a nice tight ass. She spread her legs wde and her partner cut off her tight thong wth scissors to show off her hairy cunt as he spread her lips it was a real good shot of her hole, before stickng his hard cock in her, and endng wth a cumshot on her...
81%
Movie size : 228 Mb
Movie length : 23:01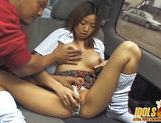 #
Featured model : Yuna Anzai
On a bicycle tour of the lttle town I was staying in I was taken by surprise when I returned to where I rented the bike I used. There was something wrong with it so I wanted another. As I approached the lot I could see a head bobbing up and down. Curious at what was happenng I walked over to the hedge and peered over it and sitting there with his pants down and a hot asian chick attached to...
78%
Movie size : 251 Mb
Movie length : 24:48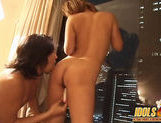 #
Featured model : Yuna Anzai
This is a few shots of my friend and his girl. They were fooling around with the camera on a recent trip they took. There are some nice scenic shots before gettng down to the shots he really wanted me to see. Next the shots of his girl, naked showing off her hairy pussy before he sticks his big cock into it for a little fun. He had the bell boy there takng the shots and when they were done,...
91%
Movie size : 260 Mb
Movie length : 26:34
Our DVD's Archive