All Gorgeous Maria Ozawa - tube, stream and videos to download @ Idols69.com
Idol Biography for Maria Ozawa
Name: Maria Ozawa
Japanese Name:
Birthday: 1986-01-08
Blood type: A
Height: 162cm
Body measurements: Bust: 88cm Waist: 58cm Hips 86cm
Cup size: 88cm
Home town: Hokkaido
Hobby: Guitar
About: Maria is a lovely long haired Asian doll with a beautiful face and body. She is a student who works part time in the office of the administrator. She likes wearing tight clothes so she can show off her lovely tight butt and firm round boobs. She gets lots of attention when she is playing secretary! She is also a party girl on the weekends and enjoys herself with her dates every weekend. She really dresses up for the clubs. Her boyfriends fight over her when she is there and she wants to dance.. She is a sly one and usually sneaks out with one guy before things get too excited in the club. After all, she doesn´t want the guys really fighting over her, even if it is a novel idea! She does enjoy the amateur nights here , and will sometimes compete in the contests we have like wet t shirts. That one is usually her best contest and she wins almost every time. She is really good at the pole dancing too and has a very sexy routine she does. But she only does that for the attention and the dates she gets!
Rating:
Recently Added Movies Sets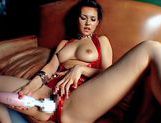 #
Featured model : Maria Ozawa
After a fun night at the local club Maria Ozawa comes home alone. She couldn't find any guy that turned her on, so she went ahead and came home alone. She is still horny so she lets her big tits fall out into her hands and squeezes those puppies hard. That gets her little pussy wet and slick and she works her vibrator on her pussy until she..
50%
Movie size : 186 Mb
Movie length : 11:36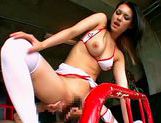 #
Featured model : Maria Ozawa
Every manīs dream would be to have a hot milf with a beautiful face as a nurse like this busty hottie Maria Ozawa. Here you will see this babe curing a patience in a bedroom in every sort of filthy way by spreading her nice ass all over the place, tit squeezing and kissing him as she gives some handwork on his cock. This hottie has fucked so many..
50%
Movie size : 421 Mb
Movie length : 26:33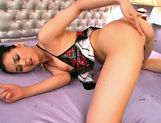 #
Featured model : Maria Ozawa
I gotta say that Maria Ozawa is my personal favorite Asian girl as she has a beautiful face, a nice ass and perfect titties. Here you will see this kinky starting off the session by making out with this guy in a bedroom and then she spreads the dudeīs butt wide open and does some really serious ass licking that is fucking unbelievable. You will..
50%
Movie size : 528 Mb
Movie length : 33:32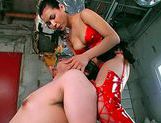 #
Featured model : Maria Ozawa
Wild and kinky Maria Ozawa has her man subdued by her gorgeous legs and silky body. She looks great in her red and black lingerie towering over her horny submissive man. He looks up at her and she feeds him a rubber dildo face fucking him with rubber. She soon has him on his back her rubber cock stuffed into his hot ass. She even jerks on his coc..
50%
Movie size : 498 Mb
Movie length : 31:38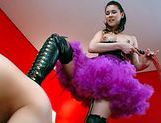 #
Featured model : Maria Ozawa
Mistress Maria Ozawa knows how to abuse a worshipping male submissive. She looks fantastic in her purple ruffles and her man worships at her feet adoring her body. When she is ready she strips him naked and begins to play with his ass. She shoves him full with small vibrators and jerks on his cock to make sure she has full attention. He was such ..
50%
Movie size : 367 Mb
Movie length : 23:17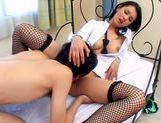 #
Featured model : Maria Ozawa
I have seen tons of hot dick riding videos of this stunning busty Maria Ozawa and I gotta say here she is looking as fine as ever, wearing her sexy fishnet stocking and black lingerie. This babe is such a kinky and she loves to please her men in every possible way and here you will see her giving some wild ass licking like no other girl. The ..
50%
Movie size : 374 Mb
Movie length : 23:44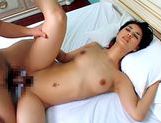 #
Featured model : Maria Ozawa
Horny Asian MiLF Maria Ozawa loves to have her slick wet pussy pounded by hard wood and she is in luck today. Her boyfriend knows how much she loves to fuck and enjoys giving her what she needs and craves. He starts by giving her a kiss and fondling her huge tits. She moans and he knows her pussy is getting soaked and ready for his prick. He doe..
50%
Movie size : 395 Mb
Movie length : 25:45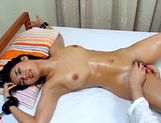 #
Featured model : Maria Ozawa
Sultry mature babe Maria Ozawa is lovely in pink and she is a bit shocked when her man of the week ties her up and begins to have his way with her. He teases every inch of her body a bit at a time. She is shocked, but not so shocked and humiliated that she tells him to stop. She loves being manipulated and teased by that ball vibrator until she c..
50%
Movie size : 394 Mb
Movie length : 25:45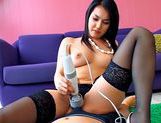 #
Featured model : Maria Ozawa
Here we have Maria Ozawa looking fucking incredible in her black lingerie. It really is no wonder why this busty gets so much attention, she has a perfect set of tits, a gorgeous face and a nice ass that any man would want to fuck all day long. Here you will see this kinky babe sitting on top of a guy with her vibrator out, she rubs the vibrato..
50%
Movie size : 164 Mb
Movie length : 10:41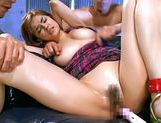 #
Featured model : Maria Ozawa
Maria Ozawa is a hot Asian babe, she enjoys getting tied up and teased by her guys before a good fucking She is a busty chick who enjoys cock sucking and getting a load of cum in her mouth The guys have some hot sex toys they are using on her wet pussy for some group action!
50%
Movie size : 374 Mb
Movie length : 23:38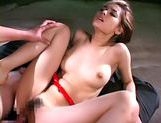 #
Featured model : Maria Ozawa
Maria Ozawa is a hot Asian model. She enjoys her threesomes and is getting a hard fucking by three of her guys. She is a busty chick. She gets her pussy fingered and licked in this hardcore action. They give it to her doggy style and she gets a creamed cunt before MAria Ozawa has a massive cum shot on her pretty face!
Maria Ozawa Asian doll gets fucked in all her holes by thr..
50%
Movie size : 716 Mb
Movie length : 45:23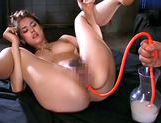 #
Featured model : Maria Ozawa
Maria Ozawa is a lovely Asian milf who likes a little bondage. She is in her lingerie and stockings as she is getting her pussy and anus loaded up. she gets some anal sex from her guys through her ripped pantyhose! She enjoys the hardcore anal action and getting cum on her face at her bondage parties. The guys enjoy using different toys in her pu..
Maria Ozawa Naughty Asian doll gets her pussy and anus loa..
50%
Movie size : 851 Mb
Movie length : 53:58