All Gorgeous Rio Hamasaki - tube, stream and videos to download @ Idols69.com
Idol Biography for Rio Hamasaki
Name: Rio Hamasaki
Japanese Name:
Birthday: 1988-06-11
Blood type: O
Height: 158 cm
Body measurements: Bust: 88cm Waist: 57cm Hip: 85cm
Cup size: 88cm
Home town: Tokyo
Hobby: Shopping
About: Rio is a lovely big boobed Asian model who enjoys modeling the wedding night lingerie and the gowns. She has a beautiful face and with those tits the guys are easy to convince when it comes to spending money on the bride. They all think their girl will look like her in that dress and night lingerie! She is a wild gal when she isn´t working and enjoys the outdoors. Going to the beach in her teeny bikini is a favorite thing to do because the guys all want to follow her to watch her hot ass. She also goes to the clubs when she is in a party mood. She will pick a couple guys and spend the evening with them for some real fun after the clubs close. I don´t know what she is going to do as a career, but whatever she decides is going to do she will be excellent at it. Her long haired beauty can get her in anywhere if she decides to be a model as a career. She definitely has the body for it, and a hot reputation in this city! She can really go places with her looks, that is if she isn´t hired as a hostess here!
Rating:
Recently Added Movies Sets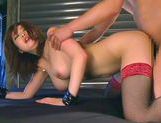 #
Featured model : Rio Hamasaki
Rio is hot in her leather lingerie and stockings. Her boyfriend is tying her down and teasing her pussy and big tits. She sucks his cock and he spurts a wad of cum in her mouth. He turns her over and gives her a hard fucking, and she also goes for a cock ride and humps his hard cock to cum again.
50%
Movie size : 476 Mb
Movie length : 31:09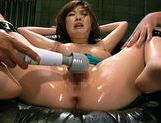 #
Featured model : Rio Hamasaki
Naughty Rio is tied to a chair so her guy and a friend can have some pussy fun with her. They are playing with her hairy pussy and using a vibrator on her clit. She has many vibrators being used on her pussy before she gets a hard dildo in her pussy and she is fucked with it. When they are done she is given the dildo to suck on as if it was a cock!
50%
Movie size : 206 Mb
Movie length : 13:30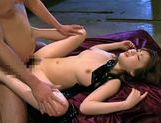 #
Featured model : Rio Hamasaki
Naughty Rio is having a kinky time being tied down for sex. She gets her pussy teased and licked, and some fingering too while she is helpless to move. Her guy is enjoying the teasing and when he gets too horny he has her suck his cock for a while. He has a friend in and she has to do a double blowjob while they play with a vibrator before she is..
Rio Hamasaki Asian model gets her pussy spread wide for cock
50%
Movie size : 640 Mb
Movie length : 41:52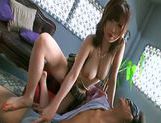 #
Featured model : Rio Hamasaki
Rio is into female domination, This busty, sexy Asian doll has her folded, friend ready for some hot action on her terms. She is having fun kissing him, and rubbing her big tits all over his naked chest as she tweaks his nipples for the fun of it. She handjobs his cock and gets a load of cum on on her face, and takes another load of cum in her..
50%
Movie size : 330 Mb
Movie length : 21:34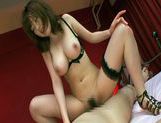 #
Featured model : Rio Hamasaki
Rio is all tongue when she is kissing her friend. She enjoys getting his face all sloppy and wet! She is hot in her black lingerie, and her guy appreciates her bedroom antics a lot. She is a busty Asian doll who is horny and always ready to go when it comes to getting laid! She likes showing off her hairy pussy while she is riding cock. She is ..
50%
Movie size : 504 Mb
Movie length : 32:57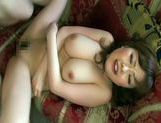 #
Featured model : Rio Hamasaki
Rio is a naughty Asian doll with a foot fetish. She enjoys toe sucking, when she is out with her friend. He enjoys having his feet played with too and it makes him really hard. She will rub his back, and lick his crack before taking him for a deep throat sucking. She has a lovely round ass, big boobs, and a hairy pussy that she enjoys getting pou..
Rio HAmasaki is one busty sexy Japanese chick who likes fu..
50%
Movie size : 510 Mb
Movie length : 33:19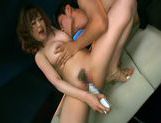 #
Featured model : Rio Hamasaki
Lovely Rio is kissing her date in the private room in the club. She is a busty and very sexy Asian doll who enjoys taking time with her guys and letting themget in some tit squeezing, on her big sexy tits. She also has a vibrator this guy is using on her hot hairy pussy to get her juices flowing before he changes toys and gets out her dildo to f..
Rio Hamasaki Hot busty Asian model gets her wet pussy dril..
50%
Movie size : 256 Mb
Movie length : 16:44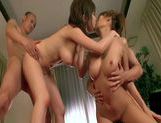 #
Featured model : Rio Hamasaki
Two guys and two hot horny Asian models make for a fuck party! These hotties are lovely, with big tits to play with and wet pussies for a hard fucking. The girls are kissing each other and playing with pussies as the guys watch before they get into the act too. Then there is plenty of sex for these two MILFs! The guys are putting in some heavy pe..
Rio Hamasaki and Kirara Asuka Asian chicks in hot hardcore..
50%
Movie size : 608 Mb
Movie length : 39:44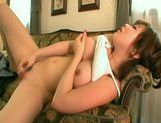 #
Featured model : Rio Hamasaki
Pretty Asian chicks are having some masturbation fun. They are fonlding their big tits and pussies, enjoying the wetness of the game. Their guy comes in and decides to join the party. These hot MILFS are into hardcore pussy stimulation and licking pussy too. One of them gets a hard headfuck while giving a blowjob before they settle down to take t..
Rio Hamasaki and Kirara Asuka Hot Asian dolls playing with..
50%
Movie size : 751 Mb
Movie length : 49:05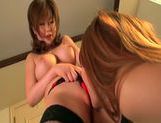 #
Featured model : Rio Hamasaki
Naughty Asian teacher has kept her student after school for some extra credit work. She is taking her clothes off and fondling her big tits as she does. They are having some lesbian fun, kissing and showing off her sexy white panties as she is fingered. They lick each other´s pussies and enjoy the hot sex. The room smells of wet pussy as ..
Rio Hamasaki and Kirara Asuka Asian chicks fondle each oth..
50%
Movie size : 712 Mb
Movie length : 46:28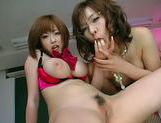 #
Featured model : Nao Ayukawa
Student and teacher are having some fun with one of the male students. Teacher and schoolgirl arew interested in each other as well as the guy that she has kept after school for extra credit work. He gets his cock sucked by two lovely Asian dolls and they get pussy lickings, and some hard fucking in the classroom. It is after hours, so no one wil..
Nao Ayukawa and Rio Hamaski enjoy fucking with their stude..
50%
Movie size : 415 Mb
Movie length : 28:07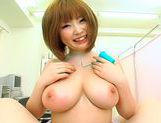 #
Featured model : Rio Hamasaki
Naughty schoolgirl is having fun with another student in the class. They are in after school for detention and there is no teacher there to watch them. They got tired of school work and decided to fool around instead. She gives him a nice blowjob and then taes out her big tits for him to play with. He gets a titty fucking before she brings out he..
50%
Movie size : 382 Mb
Movie length : 25:49