Asian and Japanese pictures & movies @ idols69.com @ page 1
Recently Added Movies Sets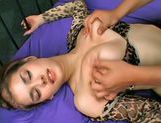 #
Featured model : Maria Ozawa
Naughty girls go to jail, good girls stay for the fucking fun. This lovely doll is enjoying getting her hot pussy fingered and licked as she gives a hot blowjob. She enjoys all this sex fun and more after she sucks him off and he gets her to ride his cock!
50%
Movie size : 421 Mb
Movie length : 26:43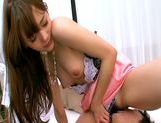 #
Featured model : Rio
Naughty Rio is a hot Asian doll who enjoys lots of sex, and giving blowjobs to her boyfriend. She has a nice set of firm tits and a tight hairy pussy and plenty of energy for fucking . She gives blowjobs with her experienced mouth and her guy enjoys her wet mouth clamped around his hot cock. She frequently will get a cum facial and she enjoys get..
50%
Movie size : 489 Mb
Movie length : 32:00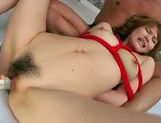 #
Featured model : Erika Kurisu
Naughty Erika is on a fantasy date with two guys. She is getting tied up and her big tits are exposed for some fondling. Then her pussy is opened for some fingering as they get her ready for some hot sex. She sucks both of them off and switches for a cock in each end. They fuck her hard and load her up with jizz from their hot evening of fucking...
50%
Movie size : 433 Mb
Movie length : 29:17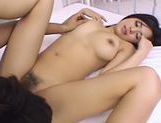 #
Featured model : Sora Aoi
Hot sexy Sora is a secretary in the hotel for the executives there. She is good at her job and popular. Her boss has been trying to get her to come to the club on an amateur night so she can try out a couple contests. He thinks she will be good in the wet t shirt contest they have a couple times a month. She would also be good as a dancer with he..
Sora Aoi Hot Japanese babe with big tits enjoys a hard fuc..
50%
Movie size : 500 Mb
Movie length : 31:41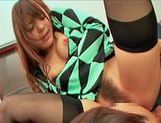 #
Featured model : Rio
Naughty and lovely, Tina is an Asian model who just simply enjoys lots of cock. She is a hostess here in the club so she has plenty of chances to get with the guys whenever she can fit them in on a break or party later on. She likes the college guys because they are more inventive and funny when she has them in party mode. She loves showing off ..
50%
Movie size : 430 Mb
Movie length : 28:54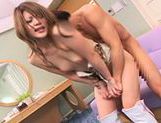 #
Featured model : Risa Tsukino
Risa is a naughty Asian model. She runs a store in the mall with bondage fashions and sexy lingerie. It is pretty busy , especially when the college guys are around. They like to just come in and look around and giggle like schoolgirls. She sometimes has to get security to chase them out. Sometimes she will have live models in the shop to show of..
50%
Movie size : 383 Mb
Movie length : 25:56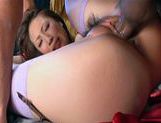 #
Featured model : Koyuki Hara
Naughty Asian babe is getting tied and fucked hard! This is her night off from work and she is in a bondage club tonight. She has been stripped down to her sexy lingerie and her hands are tied so her guy can do what ever he wants to with her. She enjoys getting covered in cum and having all her holes fucked hard when she is tied and helpless. Som..
50%
Movie size : 494 Mb
Movie length : 39:04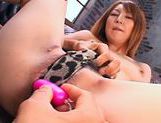 #
Featured model : Kaede Matsushima
Hot Asian babe in a yellow sweater is showing her big tits to her boyfriend. She has them in a black lace bra that is really hot to see. He gets her big tits out and starts playing with them before the doldo comes out and they start playing around with that. She enjoys the pussy play and it shows. She is a school aide during the day and on the we..
Kaede Matsushima Hot Japanese babe Enjoys Her Big Pussy Toys
50%
Movie size : 191 Mb
Movie length : 14:02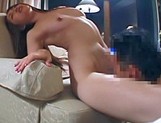 #
Featured model : Asami Ogawa
This naughty Asian babe is out for loads of fun when she meets up with her guy. She is on vacation so she spends the day lying around in the hotel and waiting for him to get off work. She enjoys getting her pussy licked almost as much as she likes a hard cock in her pussy. She is an instructor for aerobics at the college and she is very fit. Her ..
Asami Ogawa hot Asian teen smiles as she thinks about gett..
50%
Movie size : 959 Mb
Movie length : 75:51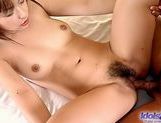 #
Featured model : Iori Shiina
Iori shina is what you would call a gang banger she is a horny asian babe who just cant keep her hands on one cock at a time. She is a performer here on some nights and never goes home empty handed or alone with at least three escorts with her. Of course they are all expecting to get a nice piece of pussy for their devotion and she rarely showns..
50%
Movie size : 411 Mb
Movie length : 45:23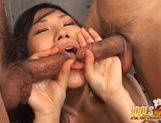 #
Featured model : Yui Komine
We met Yui Komine at the bar we were sitting in. She came up to us and bought us a round of drinks! Surprised at her boldness we accepted. Several drinks later she was inviting us both up to her room for some fun and games. We went of course, no guy in his right mind would turn this hottie down. When we got there she immediately was on her knee..
Yui Komine Threesome Creampie Asian babe Enjoys A Cock In ..
50%
Movie size : 213 Mb
Movie length : 24:09