Nana Usami - H 50 Swimsuit
1 hours 46 minutes
A cute Asian teen in a swimsuit teases by sensually licking and sucking a popsicle. After finishing it, Nana Usami gets her desert: a nice dick. She eagerly sucks it in her young mouth, until it is rock hard. She keeps sucking him vigorously till he fills her mouth with warm sperm and she eats it!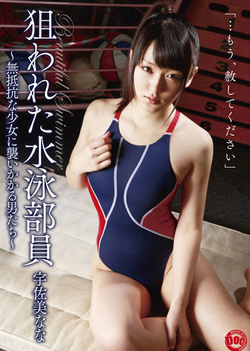 Nana Usami - Targeted Swimming Member
59 minutes
Cock addicted schoolgirl Nana Usami pretends to be an innocent and gentle as a lamb. But when two guys seduce this sweetheart to have sex together, she shows her horny nature, and enjoys this hardcore threesome sex, getting her pussy fingered and fucked doggystyle, and engulfing big cocks skillfully!